Journal «Akademická psychologie»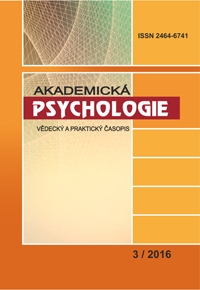 This is an open access journal which means that all content is freely available without charge to the user or his/her institution. Users are allowed to read, download, copy, distribute, print, search, or link to the full texts of the articles, or use them for any other lawful purpose, without asking prior permission from the publisher or the author. This is in accordance with theBOAI definition of open access.

All the materials of the journal are available under Creative Commons "Attribution" 4.0 license .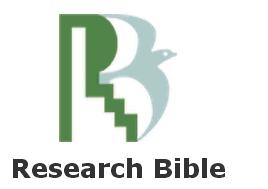 THE FOUNDERS:
The science publishing center «Sociosphere-CZ»
Samara State Social and Pedagogical University
Impact factor in Scientific Indexing Services (2016) – 0,725.
The journal publishes research papers, theoretical surveys and results of empirical studies, reviews for books, articles, dissertations, reviews, reports about scientific events at social-humanitarian, technical and natural-scientific disciplines. Themes of journal cover psychological problems. Articles are checked for plagiarism. The articles sent to the editorial staff are subject to review by independent experts. The editorial board guarantees that reviewers are independent of the authors, i.e. not affiliated with the same institution.
The journal invites to cooperation Russian and foreign authors and accepts materials in Czech, Russian and English languages for publication. Full-text versions of all issues of journal are placed on the website of Science Publishing Center «Sociosphere» in open access (CC BY-SA).
The journal is indexed by
The volume of the journal - 150–200 pages.
Periodicity of journal – 4 issues in a year (March, June, September, December).
Journal sections
Theory and methodology of psychology.
Experimental studies.
Trends in social psychology.
Discourses of educational psychology.
Editor-in-Chief – Doctor of Pedagogical Sciences, professor
Valeriy M. Miniyarov
Deputy editor – Candidate of Psychological Sciences, assistant professor
Ilona G. Doroshina
International editorial board
Garnik V. Akopov, Doctor of Psychological Sciences, professor (Samara, Russia)
Vladimir P. Andronov, Doctor of Psychological Sciences, professor (Saransk, Russia)
Aleksandra A. Baranova, Doctor of Psychological Sciences, professor (Izhevsk, Russia)
Asya S. Berberyan, Doctor of Psychological Sciences, professor (Erevan, Armenia)
Galina A. Vinogradova, Doctor of Psychological Sciences, professor (Tolyatti, Russia)
Galina A. Epanchintseva, Doctor of Psychological Sciences, professor (Orenburg, Russia).
GUIDELINES FOR PUBLICATIONS
Articles are to be sent in electronic format to e-mail: sociosphere@yandex.ru. Each article should have UDC. Page format: A4 (210x297mm). Margins: top, bottom, right – 2cm, left – 3cm. The text should be typed in 14 point font Times New Roman, 1.5 spaced, indented line – 1.25, Normal style. The title is typed in bold letters; central alignment. The second line comprises the initials and the family name of the author(s); science degree, position, e-mail, ORCID. The third line comprises the name of the organization, city, country; central alignment. The methodical articles should indicate discipline and specialization of students for which these materials are developed. After a blank line the name of the article in English is printed. On the next line the name of the authors in English is printed. Next line name of the work place, city and country in English. After one line space comes the abstract in English (600–800 characters) and a list of key words (5–10) in English. The text itself is typed after one line space. Graphs, figures, charts are included in the body of the article and count in its total volume. References should be given in square brackets. Bibliography comes after the text as a numbered list, in alphabetical order, one item per number. References should be inserted manually. Footnotes are not acceptable. The size of the article is 4–25 pages. The registration form is placed after the text of the article and is not included in its total volume.
The name of the file should be given in Russian letters and consists of the conference code and initials and family name of the first author, for example: APS-German P. The payment confirmation should be scanned and e-mailed, it should be entitled, for example APS-German P receipt.
Materials should be prepared in Microsoft Word, thoroughly proof-read and edited.
INFORMATHION ABOUT THE AUTHORS
Family name, first name
Title, specialization
Place of employment
Position
ORCID
Contact address (with postal code)
Mobile phone number
E-mail
The required number of printed copies
Authors pay for publishing services: printing, mail forwarding, editing and reviewing. Authors from the Czech Republic are published for free. For the Russian people the cost publication is 250 rubles per 1 complete (incomplete) page, if necessary, translating the abstract and keywords in English – 200 rubles (a printed copy – an additional 500 rubles). The cost for foreign authors for publishing services and mailing is calculated depending on the country.
Receipt for payment is sent to the author only after acceptance of the article for publication! Deadline in number 1 until February 20, in the number 2 before May 20, at number 3 to August 20 and at number 4 until 20 November.
Telephone +78412216814 (in Russia), +420608343967 (in Czech Republic)
Our site http://sociosphera.com
Our e-mails: sociosfera@seznam.cz
Sample of an article
УДК 908(470)
Культура г. Семиреченска в XIX веке
И. И. Иванов, кандидат исторических наук, доцент,
ORCID 0000-0001-2222-3333, ivanov@gmail.com
В. В. Петров, аспирант, ORCID 0000-0002-3333-4444, petrov@mail.ru
Семиреченский институт экономики и права,
г. Семиреченск, N-ский край, Россия
Culture of Semirechensk in the XIX century
I. I. Ivanov, Candidate of Historical Sciences, assistant professor,
ORCID 0000-0001-2222-3333, ivanov@gmail.com
V. V. Petrov, postgraduate student, ORCID 0000-0002-3333-4444, petrov@mail.ru
Semirechensk Institute of Economics and Law,
Semirechensk, N-sk region, Russia
Abstract. This article observes the periodicals of Semirechensk as written historical sources for its socio-economical history. Complex of publications in these periodicals are systematized depending on the latitude coverage and depth of analysis is described in these problems. … (600–800 characters)
Keywords: local history; socio-economic history; periodicals.
Некоторые аспекты социально-экономического развития г. Семиреченска в XVIII–XIX вв. получили достаточно широкое освещение в местных периодических изданиях. Некоторую часть из них включил в источниковую базу своего исследования Г. В. Нефедов [2, с. 7–8].
………………….
Библиографический список
К юбилею Семиреченска // Семиреченские ведомости. – 1911. – № 95. – С. 5–8.
Нефедов Г. В. Город-крепость Семиреченск. – М. : Издательство «Наука», 1979.
Рубанов А. Л. Очерки по истории Семиреченского края // История г. Семиреченска. URL: http://semirechensk-history.ru/ocherki (дата обращения: 20.04.2011).

Семенихин Р. С. Семиреченск // Города России. Словарь-справочник. В 3-х т. / гл. ред. Т. П. Петров – СПб. : Новая энциклопедия, 1991. – Т. 3. – С. 67–68.

Johnson P. Local history in the Russian Empire, the post-reform period. – New York : H-Studies, 2001. – 230 p.